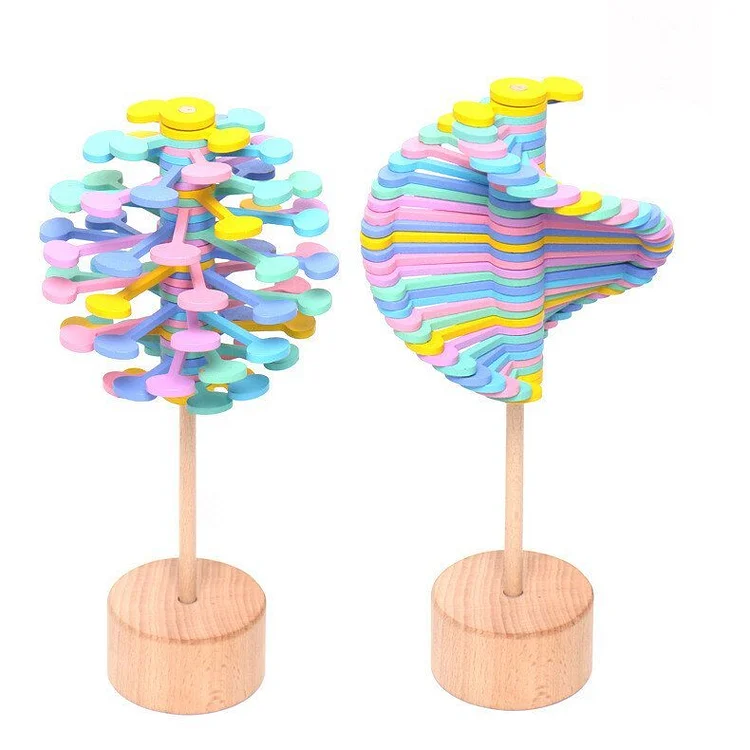 This spinning toy is a good pressure reducer.
When you are sad or distressed, hold it in your hand and play with it. You will see unexpected surprises, and you will also see the other side of things. While relaxing, it may also give you different inspirations.
The toy is portable. The toy contains a wooden base, which can be placed on any surface. It is a good decompression and combined with bright color effects. It is very suitable for decorations in any environment and relax your mind and eyes.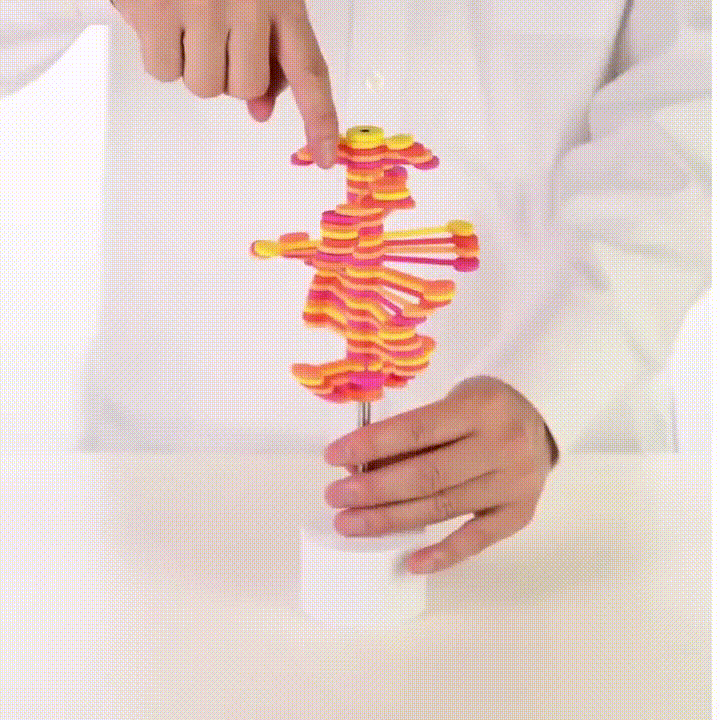 The decompression spinning lollipop toy is made of high-quality wooden materials, smooth, sturdy and durable. The round, smooth and borderless design can protect you from scratches.
An Orament
It is not only a toy, but also an exqusite orament. The spiral lollipop kit looks like a Christmas tree that the leaves are yet not tirmed if all the leaves separate. You can put it in the desk or bedside as an orament.
 Dimension: 21 * 5.6 * 9.7 cm/ 8.26 * 2.2 * 3.81 inch