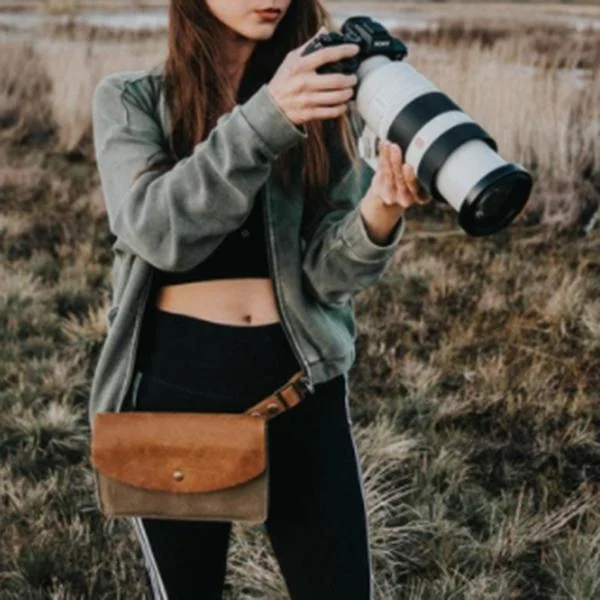 There are lots of options in smaller goods, but often I can't fit everything I need and have it close easily. I've built this to use for many things, but it is larger than it seems and will fit just what you need for the day of errands, be your emergency kit while shooting or keep your film easy to access.
Wearable Convenience:
Shooting on the field I always need access to the small stuff like extra batteries, CF cards or film for those who shoot that
On the Go:
I love this bag for daily life as a mom, business owner and photographer. It holds everything together that I need in my wallet and my purse. I usually wear it cross-body but like that I can quickly convert it to a belt if I need.