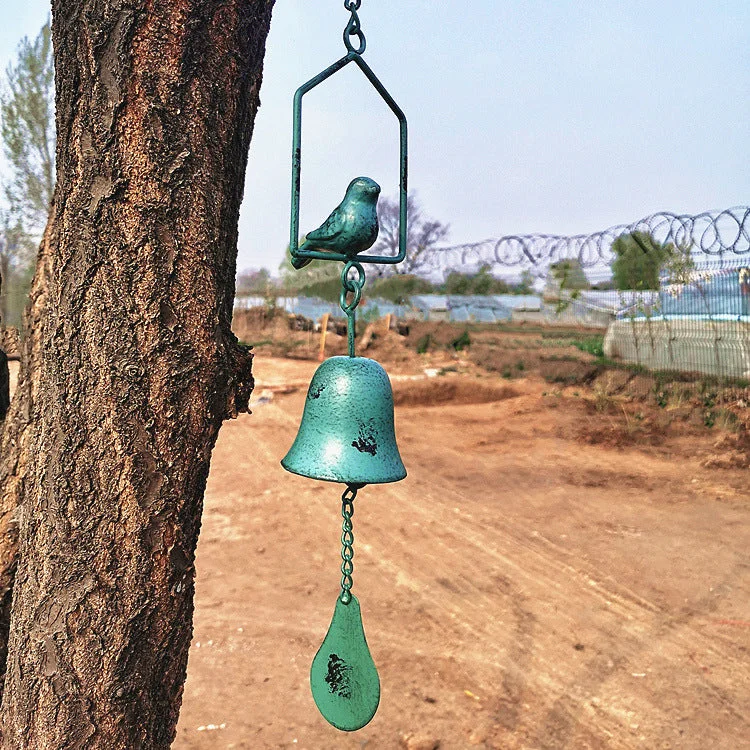 【Attractive Design】This vintage bird wind chime can be a vivid decoration to attract animals, the bell under the bird can make a pleasant sound when the wind flows, creating a wonderful garden. It's perfect for patios, garden decor, RV parks, and everything you can imagine.
【Durable & Practical】The Bird Bell Wind Chime is made of heavy iron and coated with rust-resistant powder for maximum all-weather durability.
【Perfect Decoration】The exquisite appearance makes it a unique ornament. Beautiful birds wind chimes are suitable for outdoor gardens, halls, courtyards, lawns, terraces decorations, and anywhere you like.
Product Size: The total length of the bird's wind chime is 25.2 * 3.15 inches.