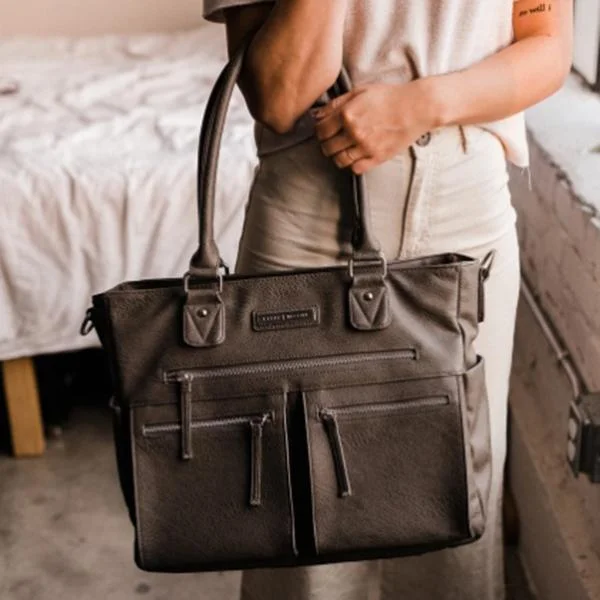 This bag is sure to be a part of every story you tell from this point forward.
The Libby features nine pockets, with six on the outside alone for easy access of every little knick-knack, and has a specially designed back pocket that opens up to attach to the top of a roller back.
Additionally, the interior of the bag is padded for protection, and includes our signature removable padded dividers for every size lens or item you may want.
With three clear easy-access pockets to see your most beloved items, the Libby is smart, forward-thinking, and focused on what works best for a woman on the go.