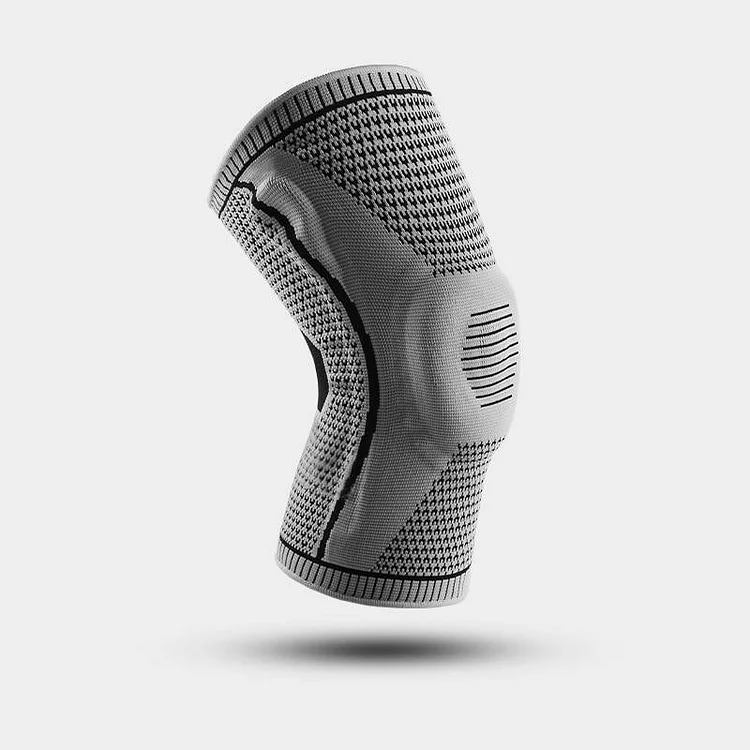 FREEDOM FROM BONE-ON-BONE KNEE PROBLEMS
The Ultra Knee Elite was specifically designed to solve the #1 problem most people have when it comes to knee pain.
It keeps you moving

WITHOUT

pain
The Ultra Knee Elite™ Combines The Stability of A Brace With The Flexibility Of A Sleeve
➥Tri-weave neoprene material keeps your knees warm and supple providing natural joint lubrication.
➥Silicon impact pad provides stability for the knee cap as well as protection from bumps and bruises.
➥ Ergonomically sculpted fit ensures maximum comfort without slippage.
➥Revolutionary support strips give full range of motion while protecting from twists and sprains.
➥Discretely designed to be invisible under long pants.
➥Easy-breathe, machine washable materials
➥Snug compression for all knee sizes - guaranteed!
➥Equally suitable for men and women.
Join
THOUSANDS

Of Satisfied Customers Who Now Live Pain Free

Over 92,000 Positive Reviews Across the Globe and Counting!
HOW IT WORKS?
Instant Support And Stabilization
The durable Side Bolsters brace the sides of your knee for a flexible full range of motion.
Improved Blood Circulation And Oxygen Delivery
Each Ultra Knee Elite™ also has meniscus stimulators in the center that give a warming and massaging sensation as you walk.
Inflammation Reduction And Soothing Pressure
And finally, an acupressure surrounds the knee for full knee cap support.
What results can I expect?
➥Controlled pressure to increase blood flow in your legs and improve blood flow to the heart

➥ At the same time, it supports your veins and decreases swelling.

➥ Wearing a brace can improve your ability to get around and help you walk farther comfortably.

➥ Can alleviate pain associated with arthritis, osteoarthritis, and other associated issues. These conditions become more common as we age.
​➥It gives your knee the stability of a brace with extreme flexibility that won't slow you down.
➥And you'll love how breathable the material is while being slim and discreet so it can easily be hidden under clothing.
Designed with targeted compression zones to aid in the knee pain management and relief from a variety of ailments including Arthritis, Rheumatoid Arthritis, Osteoarthritis, Swelling, Tendinitis, Meniscus tear, Soreness, stiffness, ACL, PCL, MCL, and other knee pain.