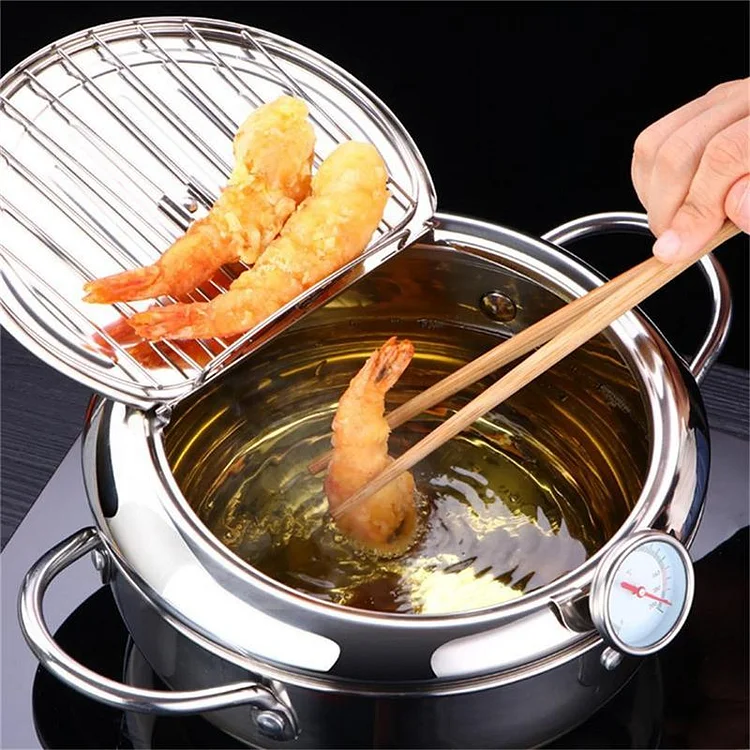 👩‍🍳👨‍🍳 This makes frying super easy!

🍟🍿🍤
Practical in Use:With the Mechanical Thermometer, you can make the oil temperature control more precise, Will not miss the good time for frying.Can be used to fry potatoes, chicken and other fried foods. Great helper for kitchen!
Widely Applicable: The fryer is compatible with all types of fire sources, including the fire sources of gas stove, induction cooker, electric stove.
Durable Stainless Steel: The fryer is made of stainless steel, durable, featured by good insulation performance, which is very suitable for frying.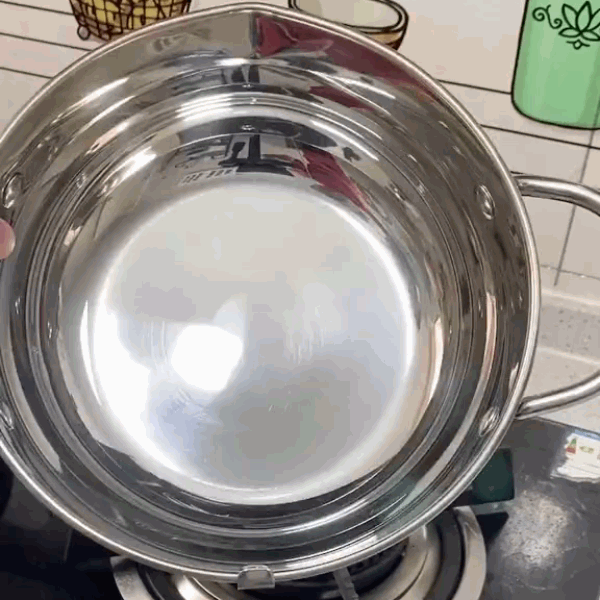 Safety And Easy For Cleaning: The fryer features the Japanese-style riveted curved handle, which is safe and firm in use, easy to clean and store. The detachable wire rack can drain excess fat from food. The oil level on the fryer body reminds you of the right amount of oil and you will not waste the cooking oil.
Specifications:
Material: 304 stainless steel
Size: as shown in the picture(product parameters are measured manually, there may be some tolerance)
Pot diameter: 20.5cm/8.07in
Pot depth: 13.5cm/5.31in
Application: induction cooker and gas stove
Features: it has practicality such as fuel-saving, splash-proof, convenient oil filtering, and easy cleaning.
 
USE AND NOTE:
The new pot can be used without any special method of opening the pot. And it can be used after cleaning. When cleaning the pot, please note that this thermometer is forbidden to be washed. Just wipe it with a cleaning cloth every day.
This pot is designed for saving oil. When using it, according to the amount of food ingredients, just put an appropriate amount of edible oil in it.
This pot is a special pot for home frying. And it is suitable for frying various food ingredients. The oil temperature required for different food ingredients can be controlled independently by its thermometer.