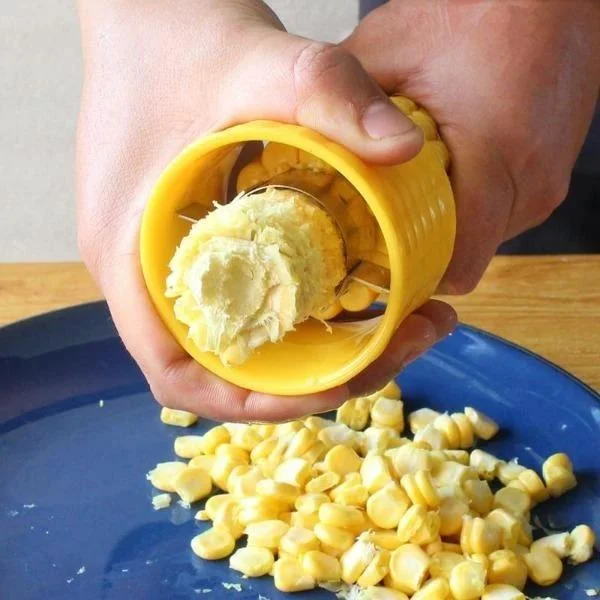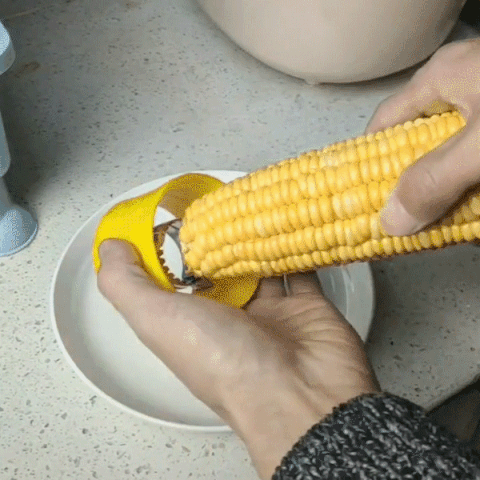 Kitchen helper: with the help of this corn threshing tool, you can quickly and easily get fresh corn kernels for you to cook, and the corn kernels obtained are relatively complete, thus avoiding waste.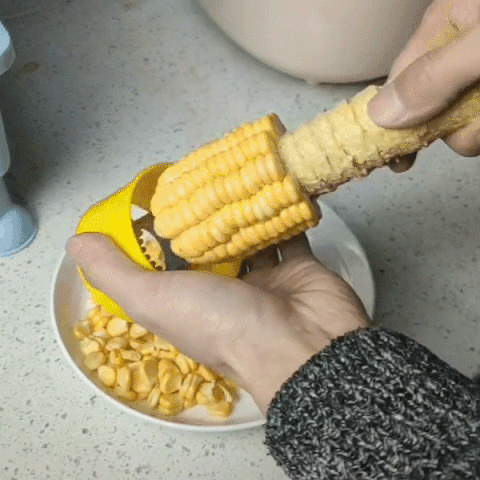 Easy to use: just push the corn cob through the stripping tool and twist it to get the delicious corn kernels, when using fresh corn kernels instead of canned corn kernels in salads, tortillas, or cakes, you can taste different flavors.
About material: the surface of the corn stripping tool is plastic, the inner corn thresher is made of stainless steel, enough strong to remove the corn kernels; Note: don't touch the inner thresher by hand directly, because the pointed part may hurt you.

Specifications:
Material: stainless steel, plastic
Colors: yellow
Diameter: approx. 7.5 cm/ 3 inches

Package Includes: 1 x Stainless Steel Corn Thresher