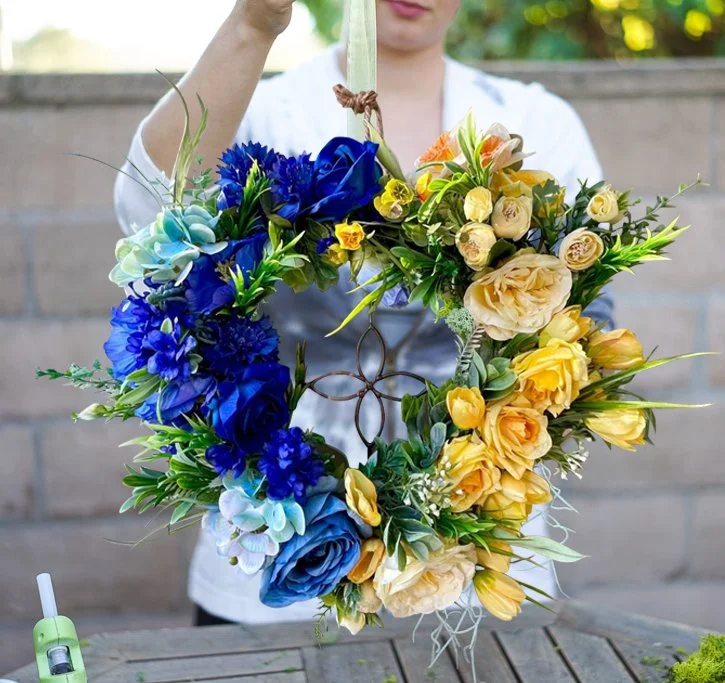 🎁This blue and yellow spring wreath done in the colors of the Ukrainian flag can be hung on your front door to show your solidarity with Ukraine. 🎈🎈Show your support for Ukraine and everybody involved in this tragic set of events. Praying for Ukraine 🙏🏾💛💙🇺🇦
When I witnessed the cruelty of war, I made this wreath myself, skillfully merging sunflowers and the Ukrainian flag to express love and peace. May there be no more war in the world.
🌟This beautiful wreath is a wonderful way to show support for Ukrainian peace and it will be perfect for Spring into Summer.
🌟This wreath measures: 20*24 inches. The bow is made of high-end ribbon and really brings all the florals together.
🌟This wreath can be displayed outside or inside and is a gorgeous addition to any home.
Thanks for your support!