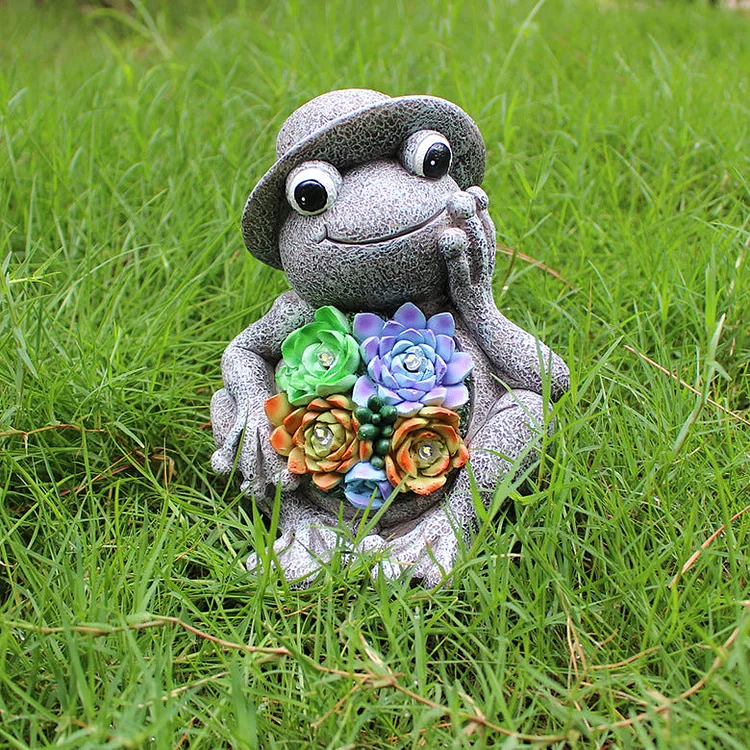 【Cute Frog Statue】This outdoor statue is 4.8×4×6.3 inches. Whether it is placed on a balcony, terrace, courtyard, lawn, or even a large window sill, this garden statue will leave a deep impression on people.
【Eco-Friendly Solar Powered】A renewable and clean energy - powered by electricity, converted from solar power during the day - stored in a rechargeable 1. 2V AAA 300mAH Ni-MH Battery - Runs up to 8 hours with a full charge of sunlight.
【Durable Garden Decor】It is made of highly refined resin carving, which can resist most outdoor weather factors, such as rain or sunlight. It is waterproof and durable, preventing cracking, chipping, and fading. Outdoor safety and weather resistance.
【Easy to Use】Just open the frog statue and keep it in the "on" position during the day. The solar panels will charge during the day and automatically light up at night. The LED light will be fully charged in 5-8 hours and will be on for 6-8 hours.