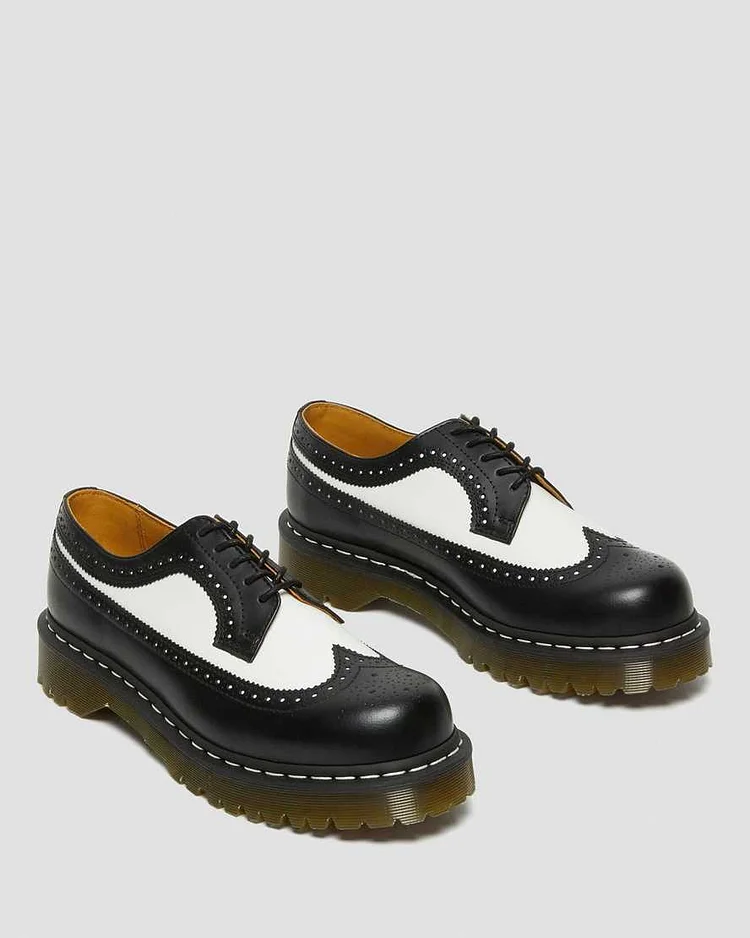 First made in the mid-'60s, the unisex 3989 Brogue shoe features a unique combo of black-and-white wingtip style with thick, extra-chunky Bouncing Soles — a rebellious union of proper menswear, counterculture attitude and pure style.
Made with classic DNA, including grooved edges and visible stitching
Built on the iconic air-cushioned sole, which is oil and fat resistant with good abrasion and slip resistance
Platform height: 1 in; Heel height: 1 3/8 in
Material
Durable and famously stiff to start, our Smooth Leather can be polished to a dapper shine or artfully scuffed-up depending on your preference.
Care Instructions
Wipe away dirt using a damp cloth and allow to dry, then apply Dr. Martens Wonder Balsam. Allow to dry, then buff vigorously to desired shine using a clean shoe brush. Wonder Balsam is designed to bring well-worn footwear back to its best. Our balsam wax nourishes leather — keeps it supple, strong and smooth. Used regularly, it will prolong the life of your footwear.