Do your kids feel bored when drawing in the traditional way? 🥰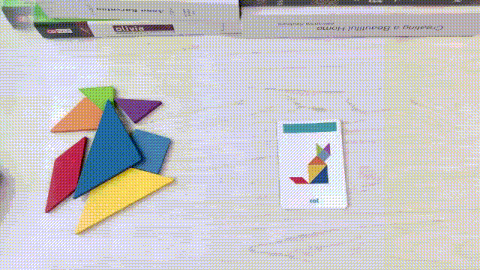 Fun and Educational
Ideal for teaching children to recognize various animals, plants, shapes, colors, and patterns. A great preschool toy to develop kid's creativity, thinking ability, hand-eye coordination and fine motor skills.
Sort, stack and sequence
kids can try to build what is shown on the cards or create their own designs,it will foster their creativity and fine motor skill development while they learn to sort the wooden pieces by shape and color and make patterns.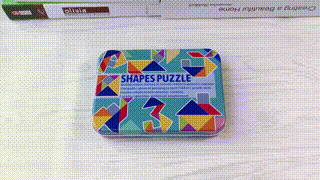 There is no age limit,both adults and children are suitable.
It can help increase the intelligence of the kids,to release the working pressure of the adults,to help prevent a decline in memory of the elderly.So many amazing connections when kids discover different ways to combine the shapes.Enjoy hours of fun with you family and friends.
Easy for little hands to grip
Pieces are about 0.12 inch thick, making them easy to place, slide, rearrange, and pick up.
And it is also large enough to prevent accidental swallow.

Makes a Great Gift
Kids will love this pattern puzzle and will love you for it. It is nontoxic, well crafted, which makes it a present parents can love too!
Increase Concentration
Use this to reduce their screen time from constantly staring at TVs or tablets. Give them this toy that will keep them happy and engage for an extended period of time.