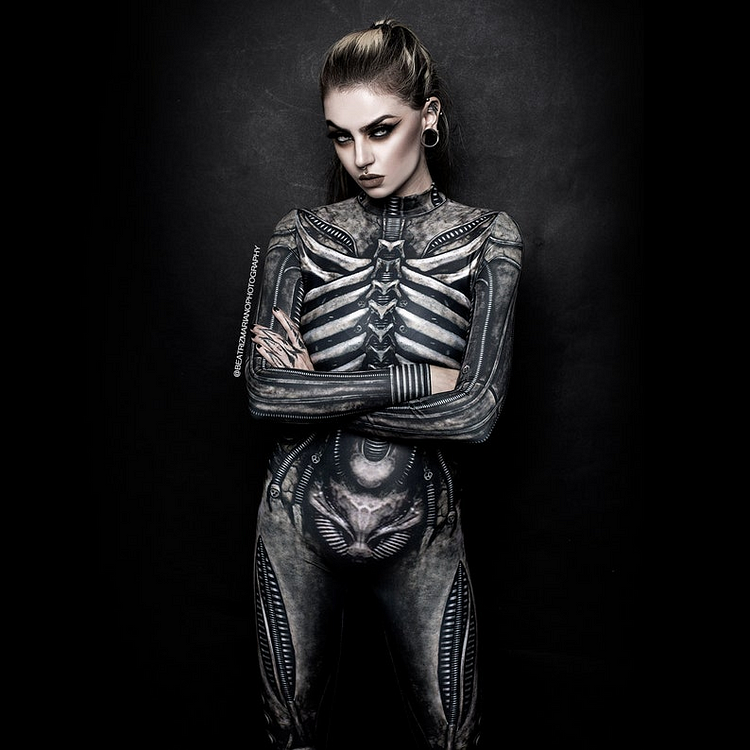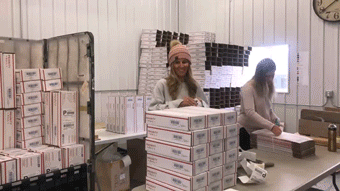 👉 SO, WHAT'S ALL ABOUT?
🔪⚰️Welcome to the Halloween World!🔪⚰️
This is something for your inner spirit animal, which is just waiting to be seen. The badass full bodysuit is a perfect embodiment of your original taste in clothing, as it hugs your curves & makes a total statement piece. It has a flattering form-fitting construction and an invisible back zip closure - nothing beats wearing something so sleek and polished.

FEATURES:
> Flattering Form-Fitting Construction
> Luxurious & Silky, Non-Transparent Lycra Fabric
> Robust & Hidden Back Zipper Closure
> Flawless Graphics On Both Front And Back
> Saturated Colors True To The Photos
✂️ WHAT IS THE MATERIAL?
All of my products are made from top quality four-way stretch Italian Lycra®
The fabric structure consists of 82% Polyester and 18% Elastane
👚 WHAT SIZES ARE AVAILABLE?
Make sure to check the sizing chart in the last picture before placing an order. If you feel unsure about choosing the right size, provide me your measurements and I will be happy to give you advice.
NOTE: If you need any customization according to your personal measurements, feel free to contact me so we can discuss it.


❤️ HOW CAN I TAKE CARE OF MY COSTUME?
I assure you, that any item of clothing you own will last longer with hand-washing in mild soap and cold water.
If you don't have time for that, I recommend you to turn your piece inside out and put it in the washer on a cold, short, and gentle cycle (again, inside out to protect the pretty foil/pattern from the thrashing of the machine).
Washing machine: Max 30º
✈️ WHEN WILL I RECEIVE MY ORDER?
Design in the US and Made in Bulgaria. This product will ship out from Sofia\Bulgaria. I will do my best to ship out your order ASAP
Delivery times depend on your location.
>USA:
* Express: 3-7 business days
* Standard: 14-20 business days
> Europe:
* Express: 3-7 business days
* Standard: 8-20 business days
> Rest of the World:
* Express:3-7 business days
* Standard: 8-20 business days
NOTE: Some of the items we have in stock and will be sent for shipping 24hours after placing your order.
If the item you chose is not in stock, I will need 2/3 days for the production itself.
📭 CAN I EXCHANGE MY ITEM?
Your happiness is my goal so when you receive your goodies if it appears that you chose the wrong size, just contact me in 30 days.
The best way to exchange order is to simply place a new order for the item you want and return the item you already have.
❌ CAN I GET A REFUND OR CANCEL MY ORDER?
Or, if you receive something and it appears that it doesn't match your personality and you do not want to exchange, just contact me so we can arrange the return together. As soon as I receive the item/s back I will be happy to refund your money.
Please contact me before you want to start a process of exchange or return so I can provide further instructions! :)
I can accept cancelations only after 24 hours after order placement!
💎 WHERE CAN I FIND MORE BADINKA LOOKS?
I would love to stay connected with my customers and would love to feature you wearing my products on our social media outlets.