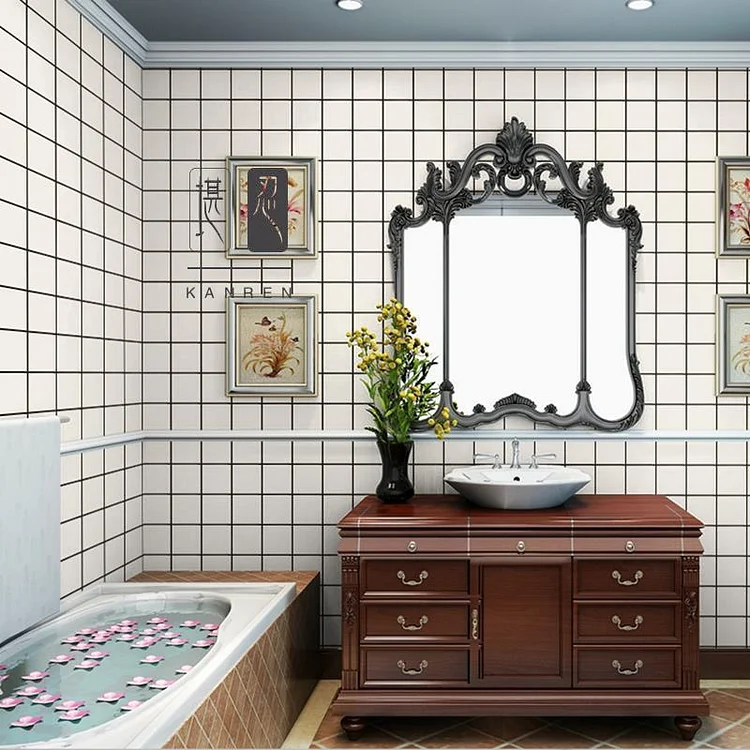 The tiles are thin and light, they can be 

installed in minutes

 over a clean and sleek surface without any mess or specialized tools, and 

never crack with time

.

Fire-proof and oil-proof

, make the kitchen look new.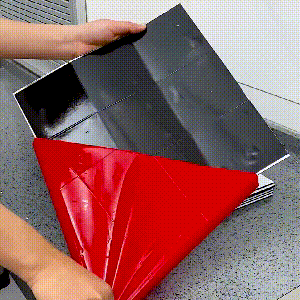 Easy Do It Yourself & Give yourself a brand new kitchen
You should thoroughly 

clean and dry your wall

.
Overlap the tiles and grout lines, 

peel off the backing

 and stick side by side for a seamless appearance.

Press firmly

 after confirming the place.
Recommended Surface
smooth ceramic tiles backsplash, smooth glass tiles backsplash, acrylic wall panel, pained gypsum, wall linoleum, stainless metal, mirror, laminate, wallpaper (if some corners are peeling, just peel them off and install tiles over them).
Non-Recommended Surface
Orange peel texture wall, oily wall, brick wall, stucco wall, stone wall, unfinished wall (gypsum or plaster), unpainted plywood
Press All Grout Lines Firmly
Make sure you press ALL grout lines firmly, and try NOT to touch the adhesive side as much as you can.
 
SPECIFICATIONS:
Product name: Stickers Fire Retardant Tile

Product Dimensions: White-30*30cm; Blue-15*15cm; Color-15*15cm

Suitable for: Kitchen/bathroom/study/bedroom
PACKAGE INCLUDES:
10PCS * Stickers Fire Retardant Tile