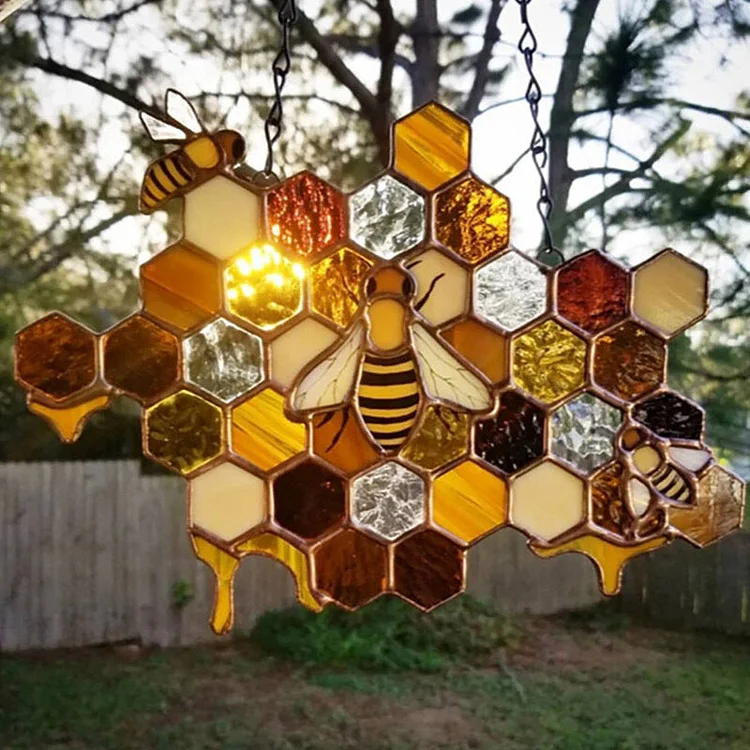 【Bee Wall Art】Because these metal bee ornaments are so stylish and have a versatile design scheme, you can use them inside the home too. Place them through the home for an outdoor vibe.
【Sun protection】Amazing stained window decorations are made of direct sunlight and are opaque. The shadow of the shape and texture can shine on other surfaces, so your windows or walls will get gorgeous sunlight.
【High-Quality Material】Using these bee traps, you can enjoy the beauty of sacred geometry in acrylic plastic! The stained honeycomb made of stained fragments is not cheap plastic or resin, it can burn and never fade.
【Product Specification】

Material: Acrylic
Size: 21.6*26.7cm / 8.50*10.51Inch
Package Included: 1 x Stained Honeycomb Wall/Window Hangings