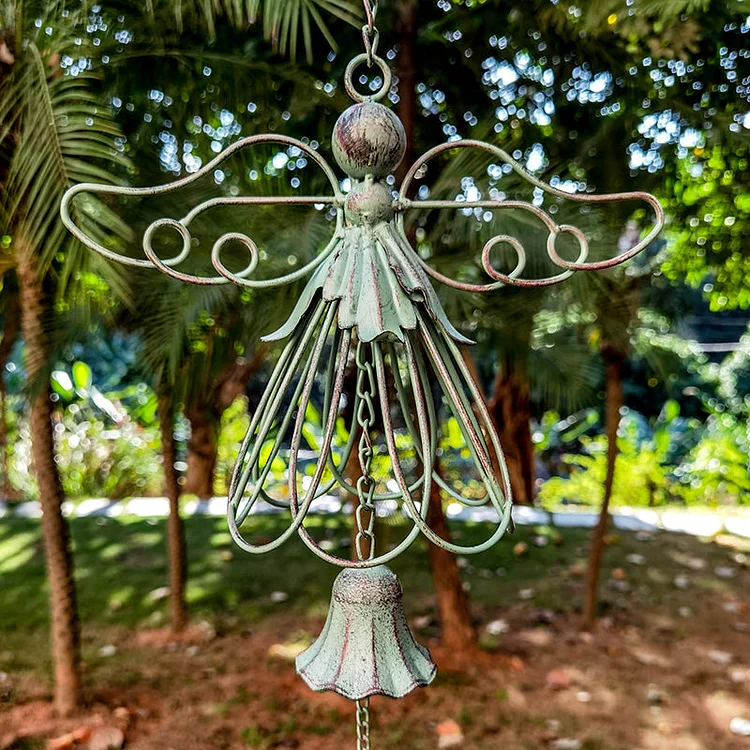 【Unique Design】This lovely wind chime is made of metal and comes in two different colors, it is shaped like an angel with a small bell on the angel's skirt that makes a soft chime when it swings in the wind.
【High-Quality Materials】Made of high-quality materials. The structure is sturdy and durable, lightweight, and easy to clean. Waterproof and windproof.
【Easy to Hang】Wind chime is a high-quality decoration for homes, courtyards, balconies, gardens, lawns, porches, backyards, windows, walls, or rooms. When it moves with the wind, the soft sound will surround you and feel calm and happy.
【Great Gift Idea】Angel wind chimes represent beautiful blessings. From the ring to the bottom bell, the entire wind chime is 26 inches. The bell has its own unique tone in the event of a collision. Enjoy great music and soothe your body and mind. 
 Product Size: 26 * 9.84 inch