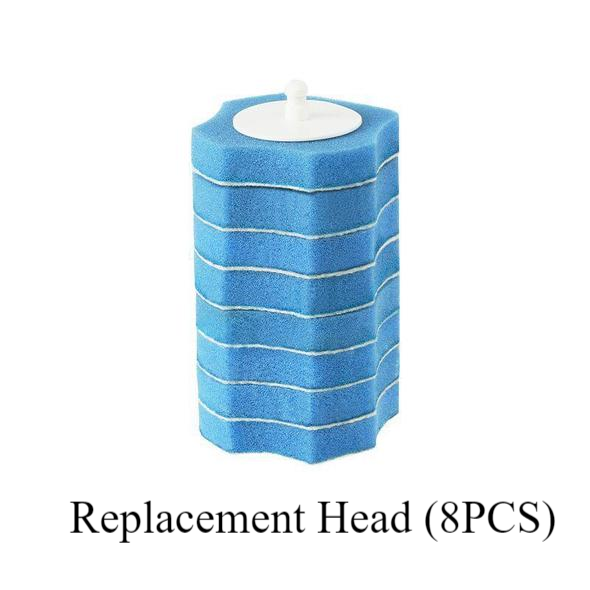 No more dirty, stinky toilet brush in my bathroom.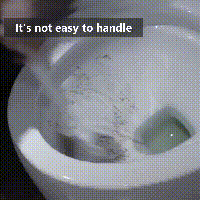 Just take the wand, click on a cleaner, and scrub away.When your done all of the gross stuff goes in the trash and all your left with is a clean wand.
You completely skip having to put a gross brush back into its caddy. It's such a clean alternative!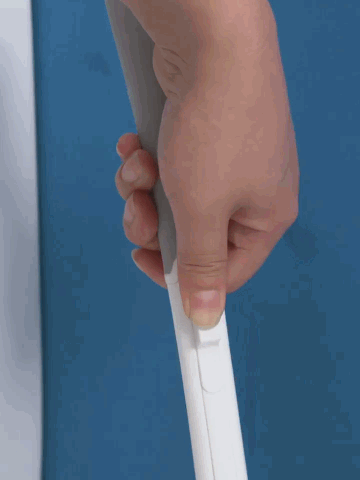 Based on comparative lab tests, the toilet wand cleans better than a brush. The sponge like cleaning head is shaped so that you can get into every nook and cranny needing cleaning and germ control while killing 99.9% of germs.


This all in one system is designed so that you get a brand new cleaning sponge every time you clean without having to touch a yucky brush.
Features
DISPOSABLE SPONGES: These toilet scrub pad refill heads click onto the ToiletWand to swish, scrub and clean the toilet bowl and conveniently pop off to throw in the trash 
DISINFECTING CLEANER: Preloaded with Strong cleaner, these disposable scrubbing pads deep clean and remove stains while eliminating germs to make your toilet bowl feel like new BATHROOM
TOILET SCRUBBER: The  sponge heads clean in hard to reach places under the bowl rim and drain for a deeper and faster clean to remove rust, calcium and lime stains
How to USE it ?
Package list
The starter kit contains one wand, 8 refills and 1 storage caddy
It is recommended to buy more disposable brush heads!