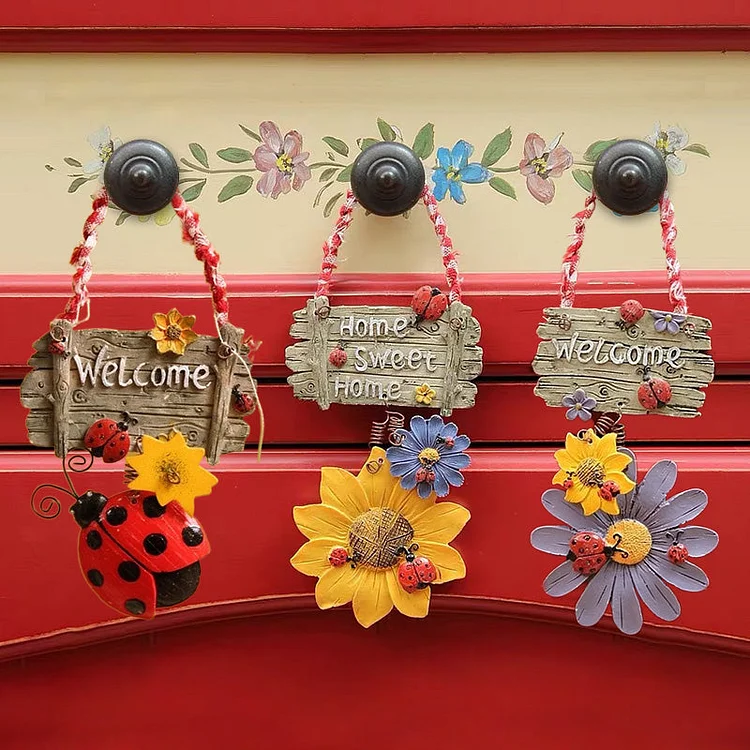 【Package included】Our store currently has two sets of welcome door hanger decor. The first group is a yellow sunflower, a purple sunflower, and a ladybug with outstretched wings. The second group is the white sunflower, red sunflower, and closed-wing ladybug. You will receive three different ladybug sunflower welcome door hanger decorations.
【High Quality】Resin ladybug sunflower garden ornaments using special techniques. So, ladybugs are polished, waterproof, and smooth. At the same time, it is suitable for outdoor use without worrying about rain, snow, frost and sleet.
【Wide Application】Our resin ladybug sunflower welcome door hanger can be used in the nursery, outdoor yard for decoration, or yard, outdoor table, porch, and fence. Perfect for occasions like Spring, birthday parties, weddings, ceremonies, etc.
【Product Size】
Seven-star Ladybug Size: 16cmx7.5cm
Sunflower Welcome Sign: 20cmx8cm