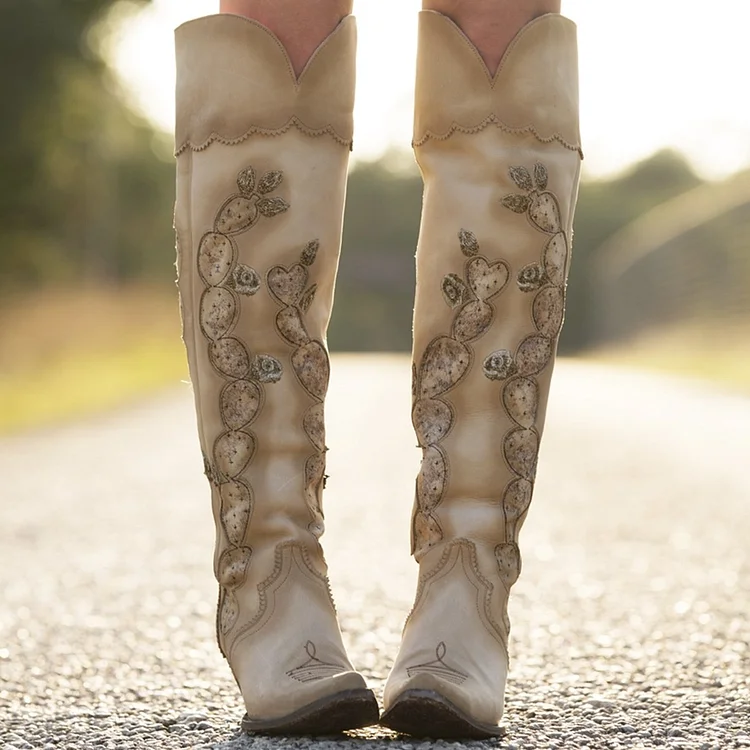 Spirited and fashionable, this pair of boots is perfect for a night at the dance hall or paired with jeans and a cute top. The leather lining is soft and buttery with padded insole for an all day wear, comfortable fit.
Heel Height: 2.75"
Shaft Height: 21"
Calf Circumference: 15.5"
Ankle Circumference: 11.5"