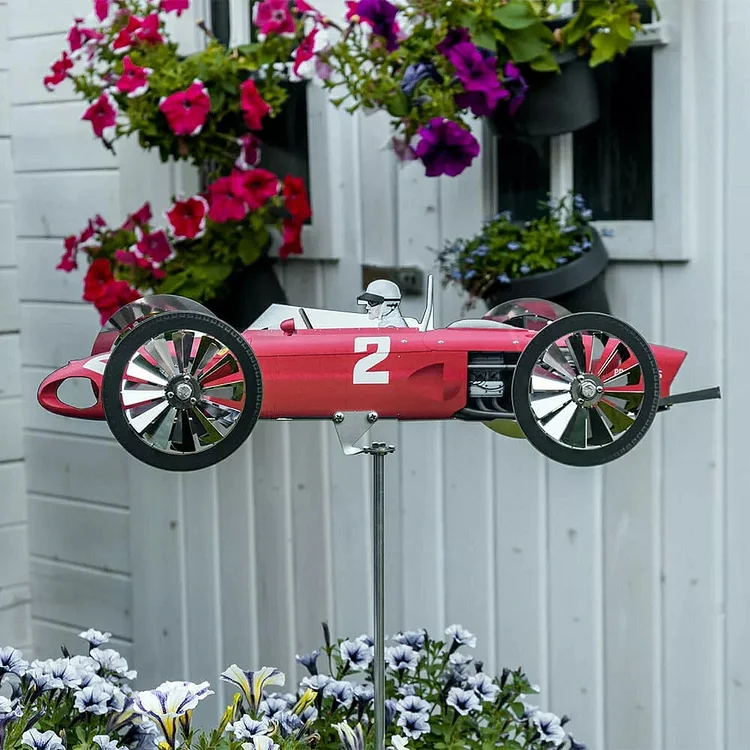 2022 New Garden Racer Windmill - Racing Car Wind Spinner Garden Racer Windmill Steel Wind Spinner Hanging Windmill Toys Wind Sculptures Racer Pinwheels Yard and Garden Decoration
Product Description
2022 New Racing Car Wind Spinner- Garden Racer Windmill Stainless Steel Wind Spinner Hanging Windmill Toys Wind Sculptures Racer Pinwheels Yard and Garden Decoration
Red: Ferrar 156 racing car with driver Phil Hill, Monza 1961
Turn your own garden or balcony into a racetrack for your legendary Ferrar 156 as a slim windmill. Admire the rims that flash at top speed and fabulous driving maneuvers as the fast 1960s wind turbine car hits the wind in your backyard.
Green: Racing car Lotus 25 with driver Jim Clark, 1963
The Formula 1 racing car Lotus 25 is undoubtedly a milestone in racing history and there are many reasons to include this vehicle as a wind spinner car in the new product line. Among other things, it is the first Formula 1 car with a monocoque-like construction, which is also standard in racing today for safety reasons. Instead of the usual grid frame, Lotus used a riveted aluminum box frame with a non-load-bearing body on top. The result was higher torsional stiffness at lower weight.
White: Racing car Merce-Benz W 25 "Silberpfeil" piloted by Rudolf Caracciola
For the brand new series of wind turbine cars, has chosen first a very successful combination of man and machine: Rudolf Caracciola in the Merce-Benz W 25 "Silver Arrow" racing car.
Handmade

Size : Length: 45 cm; Width: 13 cm; Height incl. pole: 100 cm

Material:Stainless steel