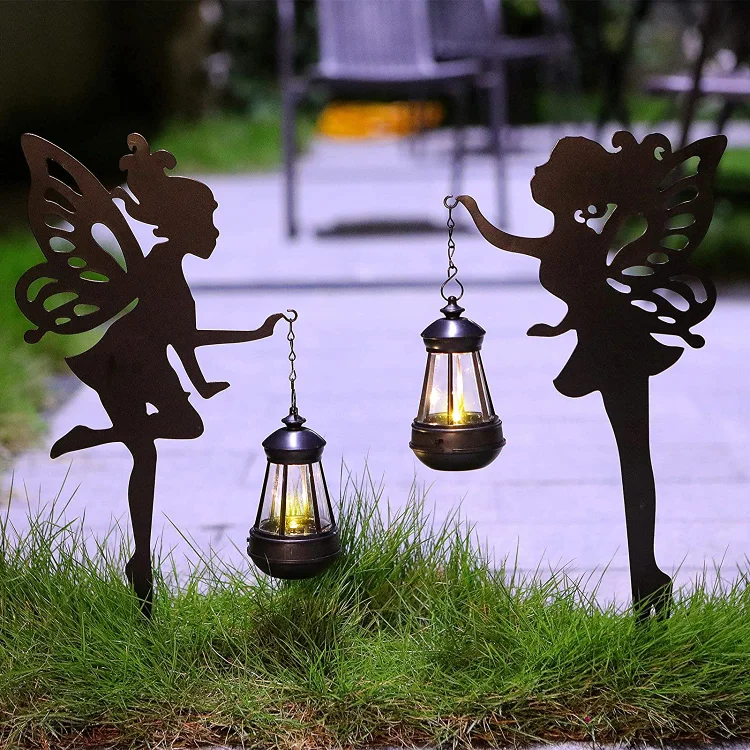 【Dream Garden】Solar Metal Fairy Garden Lights are sure to make your yard look amazing. This pretty garden fairy light will illuminate your garden with a warm and beautiful glow.


【BEAUTIFUL DESIGN】This energy efficient outdoor solar decor will harvest energy throughout the day and provide a long lasting glow throughout the night. Handcrafted with high quality iron and plastic materials. During the day, they add a pop of color to your garden. At night, the charming warm lights guide you wherever you want to go.

【IDEAL GIFT】Solar metal stakes make your garden more beautiful and are a great addition to your backyard. This will be a great gardening gift option when you give yourself to your friends or family on any holiday. Also, if you want to add a whimsical touch to your party, lanterns are very popular at night parties. Perfect for fairy themed parties.

【EASY TO USE】 Assemble fairy shepherd hooks by twisting wooden stakes together, then place them on soft ground in direct sunlight and hang lights. Flip the power switch to ON, then the lights automatically turn on at night and turn off at dawn. Make sure to push the stake all the way into the ground during installation.
Package includes: 2 fairy girl lights