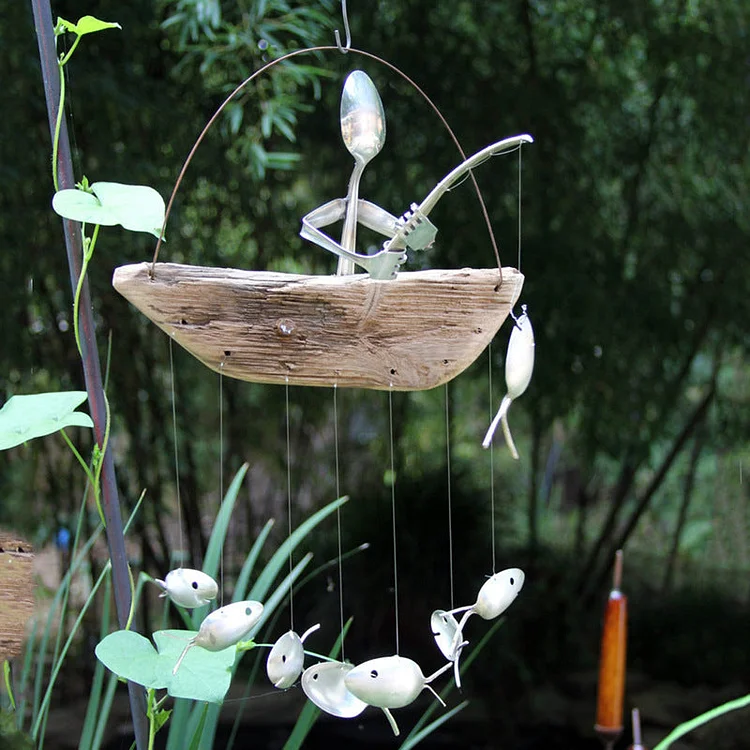 【Unique Design】This stylish wind chime is sure to please all who see. A delightfully charming Fork Fisherman sits atop a natural driftwood dingy. Beneath, a school of Spoon Fish swims playfully in the breeze.
【Premium Material】Our fisherman wind chime accessories, the appearance is spoon fishermen, made of durable iron. Almost the entire wind chime is a unique artwork of a spoon and fork.
【Ideal Gift】Fishing on top of natural driftwood debris is pleasant and charming. Fisherman's spoon-shaped wind chimes can be hung in gardens, porches or balconies, and other places, which can bring peace and happiness to friends.
【Product Size】
A: 6.3x9.1x0.5inch

B: 6.3x8.7x0.8inch

C: 9.45x4.8x1.2inch