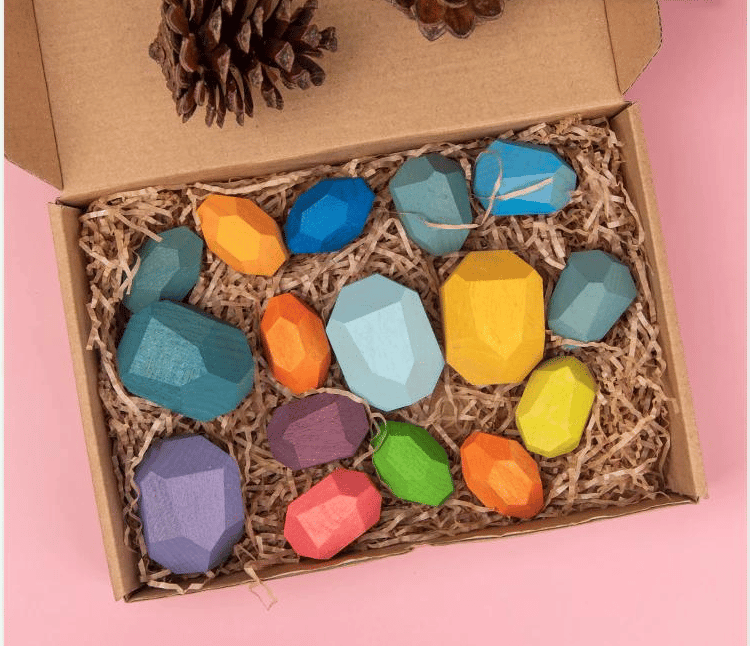 Children are obsessed with digital screens and inadequate toys that we don't even notice how harmful it all can be for them.
▪️  Wood Balancing Stacked Stones is a wonderful children's stacking toy that will spark their imaginations by creating patterns and shapes as they learn about balance in a fun way!
▪️  These also make beautiful decorative pieces. Stack them on your dining room, coffee table, or desk and watch people not try to play with them.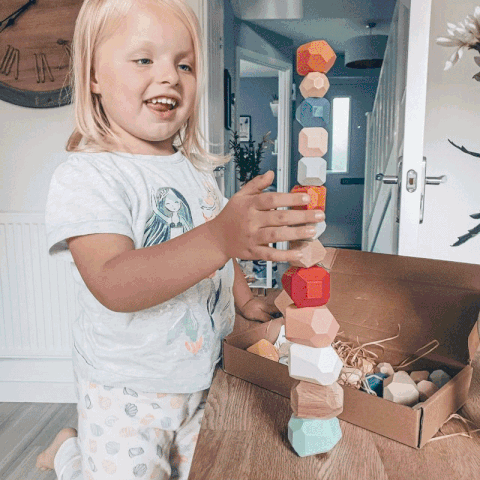 Educational benefits:
 Fine-Motor Skills-Picking items up and putting them in place helps them learn the important skill of intentional grasp and release, as well as how to control and position their fingers.
 Problem-Solving Skills-They needs to use problem-solving strategies to stack them without falling.
 Hand-Eye Coordination- To create a stacking tower, children need to balance blocks into specific areas that require the hands and eyes to work together.
Spatial Awareness-As children play with stacking toys, they develop their perception of themselves in space and how other objects relate to them.
Self-Esteem-When children can stack a few blocks, they add to their list of achievements and become more confident in their abilities which boosts self-worth.
 Creative Thinking-There's no one way to play. This will encourage them to think outside the box looking for alternative uses for whatever's at hand.
Being crafted from wood, each set contains unique sizes, shapes, and colors.
SKILLS IMPROVEMENT
Children will explore colors, refine their hand-eye coordination, fine motor skills, and expand their reasoning and creative abilities when playing with this lovely blocks. Also, their social contact ability will be enhanced while they enjoying the fun of this toy with their friends or families.
Apart from being children's toy, it is also a good idea to take it as a decoration for home, nursery and office.
Choking Hazard: Please note this product contains small pieces that may be a choking hazard. Supervision is recommended for children under 3 years of age.