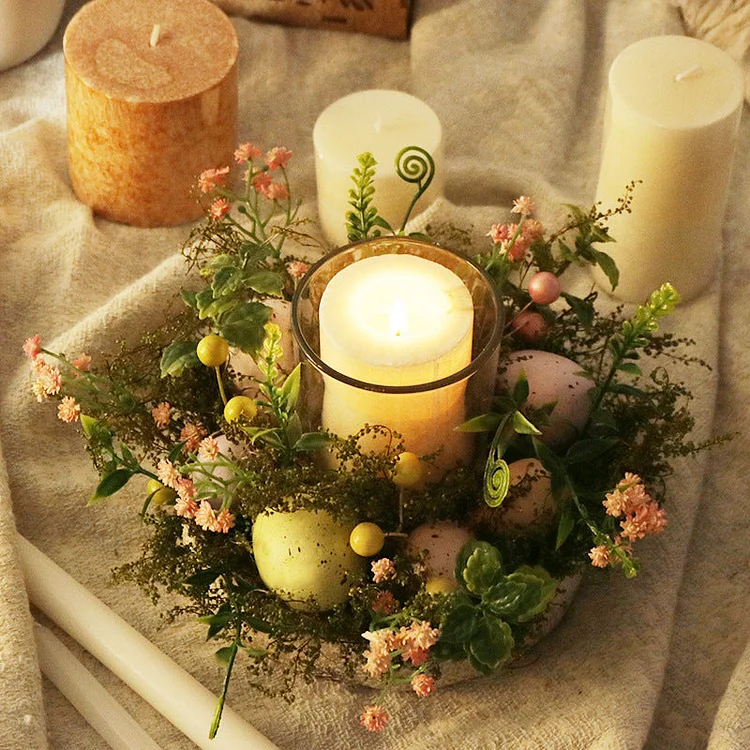 【Clear Candle Holder】Made of high-quality PVC and glass, light and durable, the wreath is definitely handmade, we pay more attention to details and craftsmanship, the pine cones and leaves will not fall off easily. Each glass candle holder measures 5.9x4.7inch, very suitable for cylindrical candles. (Candle not included).
【Unique Design】A circle of woven vines, decorated with spring flowers, berries, and pastel Easter eggs, Berries and Pastel Easter Eggs of a Ring of Woven Vines.
【Application Scenario】Use branches to adjust the leaves and accessories to make them look fuller and fluffy. Very suitable for festivals, weddings or other special days. The wreath is decorated with beautiful silver bristles and red berries, full of festive elements, creating a strong Easter atmosphere.
【Multifunctional】The candle holders and garlands can be used separately or together as per your requirement, you can use our floral candle rings to decorate more than just candles, this candle wreath will liven up your display.