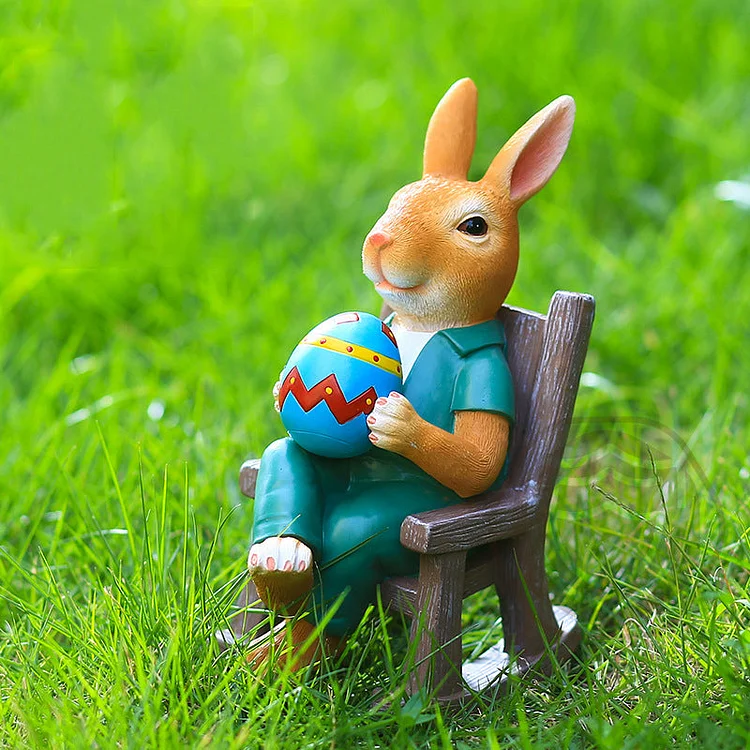 【Easter Theme】There are a total of three Easter-themed garden statues to choose from. A resin standing Easter bunny in a pink suit, a gray bunny holding a welcome carrot, and a bunny sitting in a rocking chair with an Easter egg.
【Resin Material】Resin bunny figurine is made of resin to ensure durability and has a protective coating to ensure waterproof and sun protection.
【Ideal Gift】At Easter, you can buy this cute bunny ornament for personal use or as a gift for family or friends. You can put resin bunny figurine on the table, beside the bed or in the back garden as decoration.
【Product Specification】
Pink Standing Bunny: 22.5*11.8*10cm/ (8.85*4.64*3.93in)
Grey Bunny with Welcome Carrot : 23.4*13.7*14.1cm/ (9.5*5.5*6in)
Blue Bunny with Easter Egg: 15.6*12.6*7.8cm/ (6.5*5*3in)