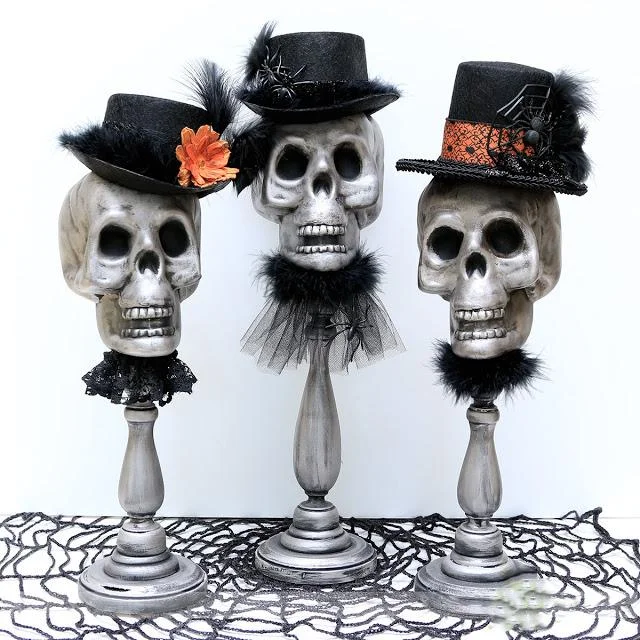 People are always in a rush to discover a new way to celebrate Halloween party, if you are also looking for an idea then here are scary & spooky ideas for Halloween party theme decoration.
The skull is always a nice thing to make a place scary and spooky, use a proper skull and then place it in a proper manner at the dinner table or you can also use some Halloween costume to this skull and make it scarier. The additional blood red color on the skull will make it more effective.


Our pure handmade craftsmanship ensures that each one is unique.Highlight the uniqueness of your Halloween party.


The decorations used are all advanced materials, highlighting different textures.Every hat is unique.


Description
Item ID:
SM0053
Name:
Dollar Tree Plastic Skulls
Embellishments:
Ribbon, Trim, Tulle, Lace, Fur Trim, Plastic Spider, Paper Flower, Feathers