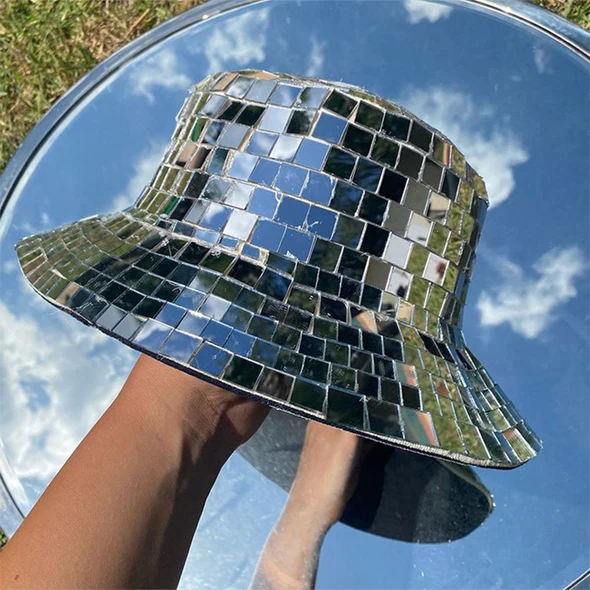 Slay & Dazzle
Show up at your next party with a dazzling look. Add a flirty fringe to your outfit by slaying the Bucket DiscoHat. With its glittering trim and mirrored tiles, this trendy hat gives you the celeb look you deserve. Become the talk of the day as you receive a ton of compliments.
Blocks Out The Sun From Your Face
Do you sometimes step outdoors, forgetting to use sunscreen? You are not alone! With the Bucket DiscoHat, you don't need to get bothered. Wear your hat for the extra security your skin needs. It blocks out the sun, preventing your neck and face from burning.
Effortless Cool Look Anytime
Don't have all the time to rock a glamorous look? Throw on the DiscoHat before running out the door! You will be surprised at how dashing you look in your casual outfits. With the Bucket Hat, you can never have a hurried look.