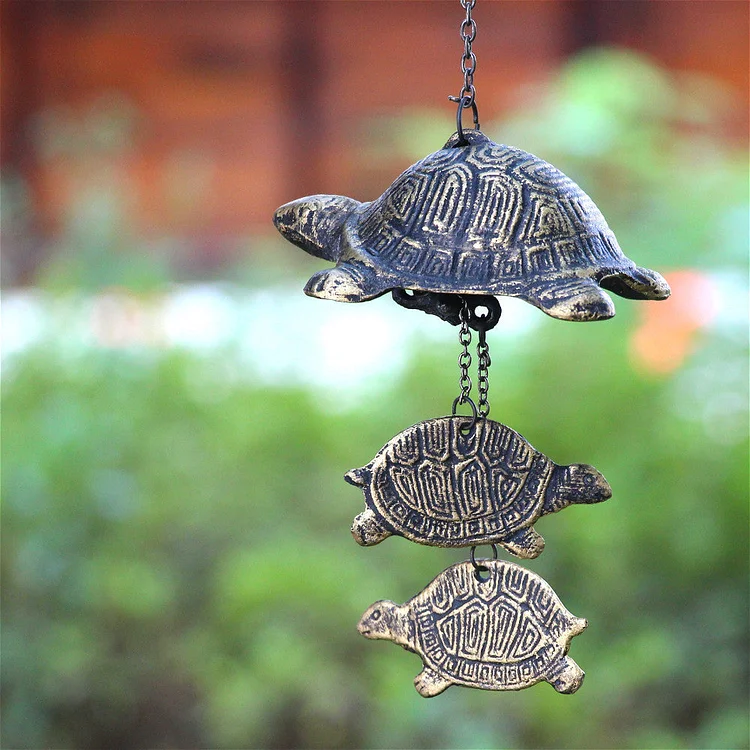 【Unique Design】Turtle wind chimes are purely handmade. There is a large turtle on top, and 2 small turtles, held together by durable chains, connected to the top bronze platform. The hook hangs the entire wind chime to form a beautiful wind chime that provides a classy, ​​elegant. 
【High-Quality Wind Chimes】The wind chimes are made of high-quality iron, lightweight, waterproof, non-deformation, and can be hung for a long time. Self-contained outer coating, not easy to fade, long-lasting beautiful.
【Meaningful Gift】Wind chime can stand for best wishes, love, safety, happiness, joy, wealth, health, and peace. A perfect gift for mom, grandmother, families, and friends. The sympathy wind chimes also can comfort someone with the loss of a loved one.
Product Size: Length 12cm, width 8cm, height 4cm, overall length 30cm.