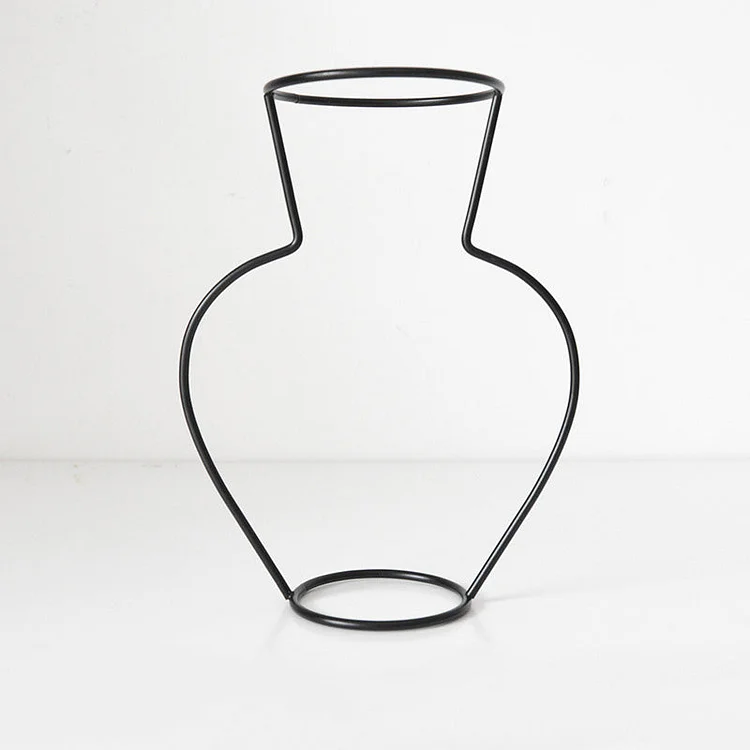 This is an elegant blank iron frame stand for flowers, lightweight, and good performance. You can put a glass or bottle at the bottom as a base that holds water and provides stability for flowers.
【Not Easy to Break】These flower wall decors are mainly made of metal material, which is reliable, long-lasting, safe to use, not easy to break, deform, or rust can provide you a good user experience.
【Multiple Uses】 Home furnishings, family gardening, hotels. Great for indoor or outdoor use. It will add charm and beauty to your bedroom, living room, balcony, etc.
【Product Specifications】
Style A: Height: 20cm, Width: 15cm, Bottle mouth: 9cm, Bottle bottom: 7cm
Style B: Height: 24cm, Width: 11cm, Bottle mouth: 5cm, Bottle bottom: 9cm
Style C: Height: 17cm, Width: 15cm, Bottle mouth: 5cm, Bottle bottom: 10cm

Style D: Height: 15cm, Width: 12cm, Bottle mouth: 5cm, Bottle bottom: 9cm
Package Included:1 x Glass Vase Decoration