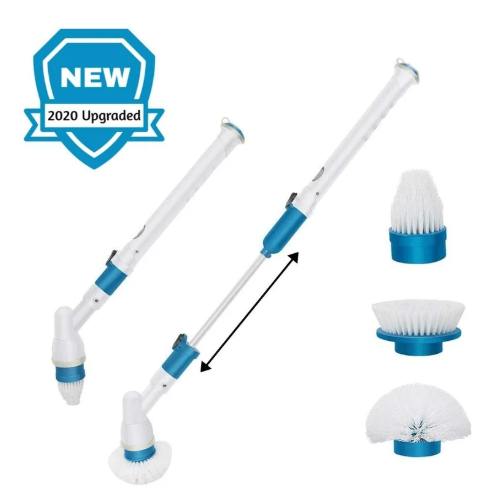 CLEAN 

SMARTER,

 NOT HARDER!
We feel so confident that you'll be amazed with your Cordless Power Scrubber but if you don't, you can return it within 15 days and we'll offer a FULL REFUND!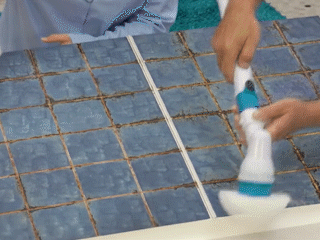 Want your bathroom and kitchen to look NEW again? 
Frustrated with the dirty but unreachable areas that you haven't cleaned FOREVER?
Want to save TIME and ENERGY while cleaning?
We have a solution for 

YOU

!
This Cordless Power Scrubber is the BEST cordless electric brush that will make your home look NEW again! No more bending over to reach the unreachable. Use this tool and clean it better with less effort! 
SIMPLE TOOL FOR TOUGH STAINS
This device is a cordless power scrubber that spins 360° to target desired cleaning areas. After fully charged, the device can be used for up to 60 MINUTES. Let our NEW Cordless Power Scrubber do ALL the work for you! SCRUB AWAY dirt, burned messes, mildew, soap scum, and hard water stains with ease!  
CLEAN ANYWHERE ANYTIME
This powerful device can be used to clean shower, tub, tile, bathroom, floor, grout, wall, bathtub, corner, kitchen, toilet, soap scum, door, sink, cement, car, RV, baseboard, window, glass, boat – basically, ANY area in the house and outside of the house.
THREE MULTI-PURPOSE BRUSH HEADS
Our Scrubber comes with THREE BRUSH HEADS that will satisfy ALL your cleaning needs. Choose the appropriate brush head based on the desired cleaning area to get rid of any stubborn stains and dirty surfaces. We recommend keeping an extra set of brush heads to separate kitchen and bathroom cleaning or indoor and outdoor uses. 
CLEAN HARD TO REACH AREAS WITH EASE
The telescopic EXTENSION rod is optional during cleaning but it comes in handy when you need to reach high areas, such as shower-head, window, car. Take it high, take it low, take it ANYWHERE you'd like to clean with comfort! The water-resistant design allows cleaning under wet conditions safely.
Don't forget to pick the appropriate plug based on your location. 
US plug - United States, Canada
UK plug - United Kingdom, Ireland, Hong Kong, Singapore
EU plug - Europe with exception of the United Kingdom, and Ireland
AU plug - Australia, New Zealand
Cordless 

Power 

Scrubber (Host, Main Handle, and Extension Rod)

Three Brush Heads (Round, Flat, and Corner Brush) 

Charger (US, UK, EU, or AU Plug) 
Color: Sky Blue 

Material: ABS, PP, Aluminum and Silica Gel 

Item Weight: 850g / 1.9lb

Voltage: 

110-240VAC  50/60HZ

Length of Use: up to 60mins 

Battery Capacity: 4000mAh
GIVE YOUR HOUSE A MAKEOVER TODAY! 
Cordless Power Scrubber

 creates an effortless solution to enhance your cleaning routine and keep your house new and spotless at 

ALL 

times! Why do all the work when this 

ONE

 tool can do it 

ALL

 for you?  
Please note that we do not authorize any third party to advertise or distribute our products. Please purchase our products through our official website ONLY.