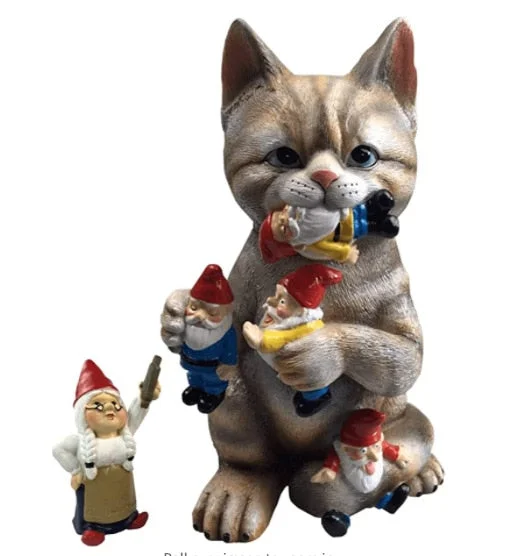 The Great Garden Gnome Massacre lawn ornament could be the most beautiful lawn ornament of all time.
✅ Each of these is carefully handmade and unique
✅ Size: 9 '' × 5.5 '' × 5 '' (22CM x 14CM x 12CM)
✅ Perfect gifts for gnome lovers or haters, mothers, fathers, daughters, and grandparents
✅ NO MORE BORING GARDEN DECOR - this stunning painted resin cat hand-painted with tiger stripes, cuteness in abundance is certain to become the centrepiece for your backyard this season and it will be a delight for your guests to stash in your books and even perennials.

 🚚 Free Worldwide Delivery
❌ Don't worry - It only eats gnomes. Dogs, postmen and neighbours are 100% safe.
✅ HIGH QUALITY - Made from durable resin.
✅ Guarantees that the number of dwarfs in your garden will decrease sharply.
Your search for the perfect gift for every garden or house is over. Everyone will love this cute original cat-eating gnome design.