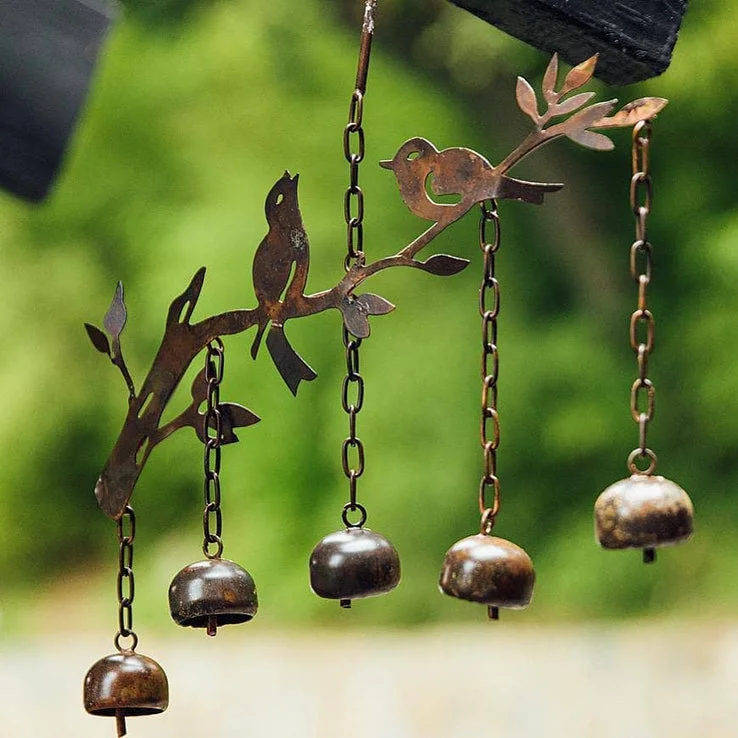 【Hand Crafted Garden Chimes】Love birds and their songs? Prove it with this stunning, handcrafted wind chime. The bells let out a soft tinkle in the breeze to enjoy alongside birdsong. Hang them outside a window, patio, or your favorite backyard spot!
【Right Size】Our bird wind chime measures 12" H x 1.5" D x 13" W designed for hassle-free cleaning, ensuring your decor looks as good in a few years as it did on day one.
【Durable and Easy Assembly】Made from high-quality materials that won't rust from the elements, each wind chime is hand-made by our expert artisans. Assembly is easy - all you have to do is pick out the perfect spot for your wind chime or mobile.
【Garden Gift】Stunning wind chime design, fully integrated with the bird. This makes them a beautiful decoration to add to your garden, deck, or patio. Great for Mother's Day, birthdays, or greenhouse gifts.