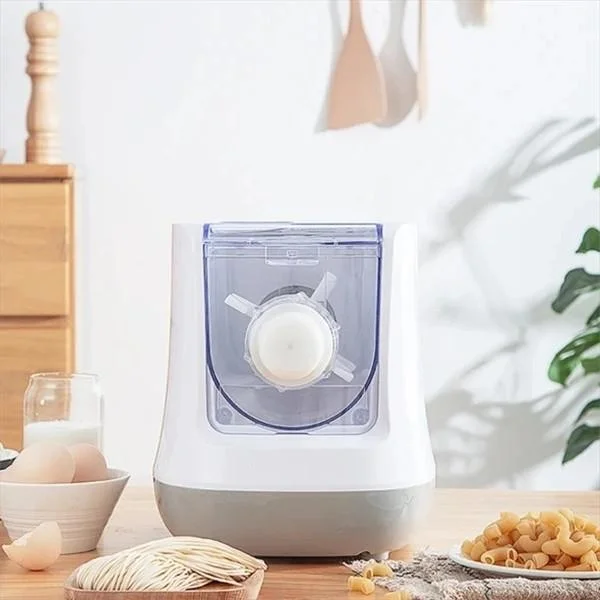 🍝 Making homemade noodles shouldn't take you several hours. Simply add flour to the mixing basin, start the kneading function, then slowly add liquid as the dough is being kneaded.

🍝Prepare 2-3 servings of noodles (1 pound) within 10 minutes. After extruding the noodles they can immediately be cooked in boiling water for 90-120 seconds. Unlike hand-rolled noodles, these noodles don't have to be dried before cooking.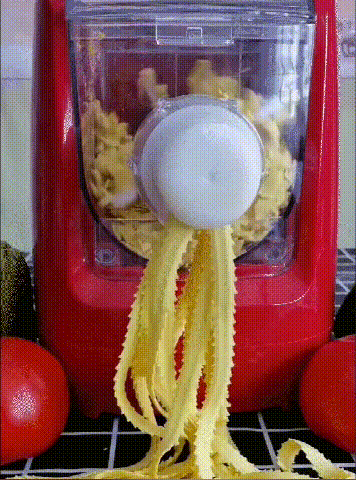 🍝Choose from 13 different styles of noodles. Prepare homemade spaghetti, fettucini, macaroni, and many more. Get the kids involved by having them pick out their favorite shape of noodles for dinner tonight.
🍝Upgrade your pasta by adding eggs, vegetable juice, or spices to the dough mix. The dough should look a little "too dry" when it is finished mixing. Dough that is too wet will clog up the pasta maker.

🍝All removable parts are dishwasher safe. For faster cleaning, let any leftover dough dry out before you start cleaning. The included tools help you clean the pasta maker in less time.

NOTE:
Pinch to open the lid, don't pull to forcing, that might damage its air-tightness.

Please press the icons to select the mode and start, you will hear a "click" while pressing them.

Please pour water slowly through the liquid inlet. The egg must be mixed with water before pouring in.

Do not use it with mixed vegetables, only vegetable juice.

1 serving: 1 cup flour, 60-70 ml water or egg mixture

2-3 serving: 2 cups flour, 110 ml water or egg mixture

Crumbs condition is the perfect dough for extruding, don't worry about too dry.

In addition, we also provide a manual noodle machine, which allows you to experience the joy of making noodles.