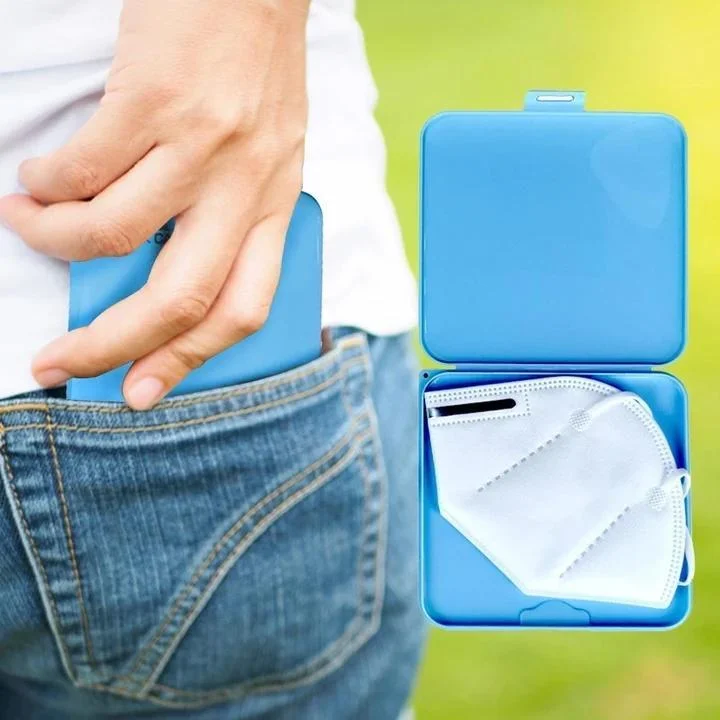 Keep Your Mask in a Safe Place Anywhere 
When Should I Use My Antibacterial Case?
✅ When we back from the street: The Antibacterial case is made of antibacterial PLA silicone.

When we get home from the street, it is highly recommended to keep your mask inside this case
Don't Leave Your Contaminated Mask Outside Anywhere!
✅ When we go to a restaurant to eat: Have you thought about where to keep your mask when you go to eat at a restaurant?
Never Keep it in a Bag or in Your Pocket!
Specifications
Material: anti-bacterial washable

Size: 130mm*130mm*15mm

Hermetic closing by click

Waterproof on both sides

Disinfect with cellulose paper and alcohol periodically
Choose Your Favorite Color

---