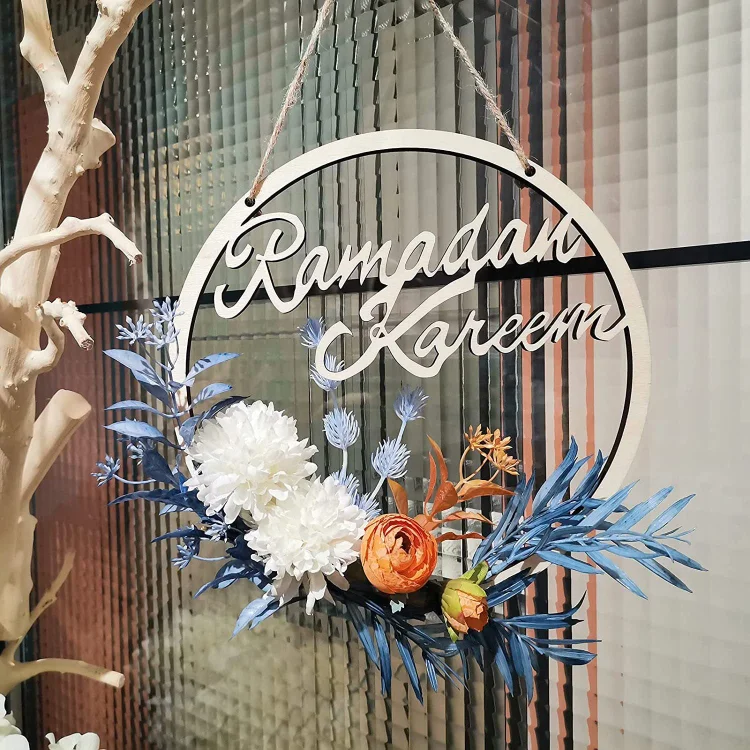 【Eid Ramadan Wreath】Mubarak Garland at the front door means all praise and thanks to Allah. Thank him for giving us food and peace, teaching us to be honest, and being kind to help those in need. Putting this Ramadan Eid decoration in your home will make you remember Allah's blessings and enlightenment for us, always remind yourself to stay away from evil eyes or sins.
【Perfect Design】Handcrafted from white hydrangea and camellias, this wreath is beautifully arranged in a circular wreath with blue heartthrob leaves, and it only takes a second to add to any room or special event charm.
【Premium Material】Our wreaths are made of high-quality wood, a material that makes the wreath durable enough to support those beautiful blooms. The flowers are made with artificial flowers that look real and are soft to the touch.
【Wreath Size】This wreath is 25cm (9.8") in diameter and each package includes 1 wreath and 1 twine. It will look great in any decor, and it will bring you the breath of spring every day, bringing a warm vibe to your home and expressing your love for life. Please check the size before ordering.