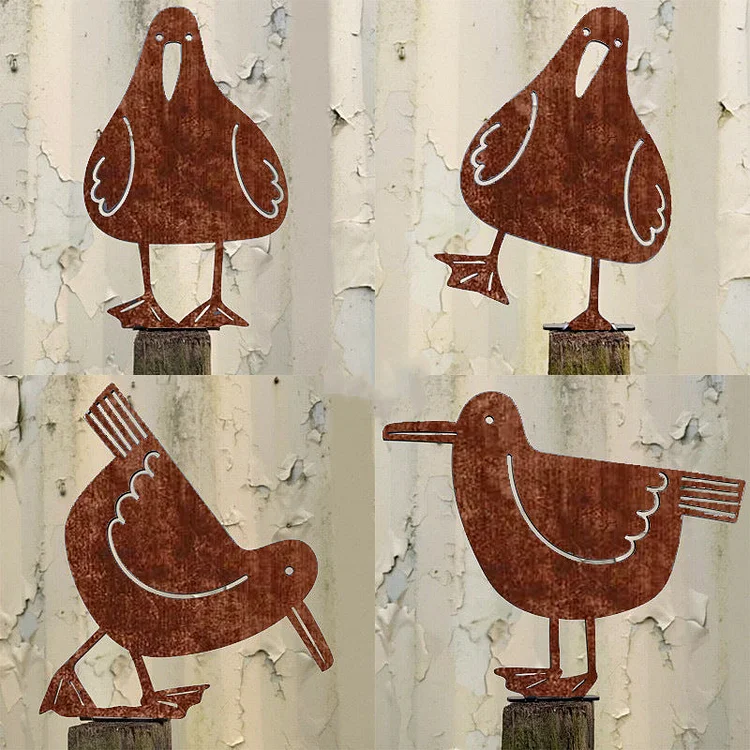 【Unique Design】The metal seagulls that decorate the garden will rust over time and look very vibrant. When friends and relatives come over to see the lovely seagull decorations, the mood brightens.
【Rusty Iron Material】The rusty metal design makes it closer to the rustic style. Note: The Rusty Metal Seagull Garden Decor is made of easily rusty metal material, it will take a few days before it will have a rust color.
【Easy to Install】The durable metal seagull garden art silhouette with screws can be easily installed on windowsills, fences, branches, garden gates, or any other place in the garden.
【Ideal Gift】The rusty metal design is closer to the rustic style, specially designed for seagull lovers who like to decorate the garden and the antique style. It is closer to nature and makes life more enjoyable.
Product Size: 4.72* 3.15 Inch