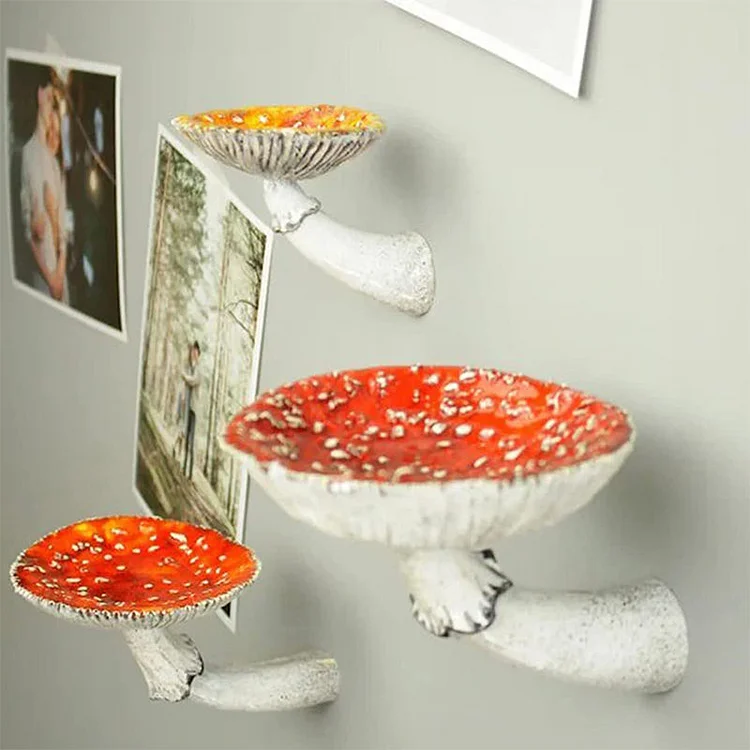 【Durable】The floating shelf is installed on the wall. The bracket is suitable for drywall, wood, and concrete walls. Including the necessary accessories. The end of the mushroom rack is internally hung, and we can easily hang it on the wall with nails.
【Multifunction】You can put your jewelry, keys, wallet, watches, coins, headphones, accessories, cream, soap, gloves, hair clips here! Wall hanging shelves can be used as shelves for small indoor plants too.
【Unique Shape Design】
An absolutely unique floating shelf in the shape of amanita! The shape is very unique, if you want to buy a hanger, this one will be a perfect choice.

There are three sizes: small, medium and large.

 small 7cm (2 1/2"),
 medium 10cm (4")
 large 13cm (5")