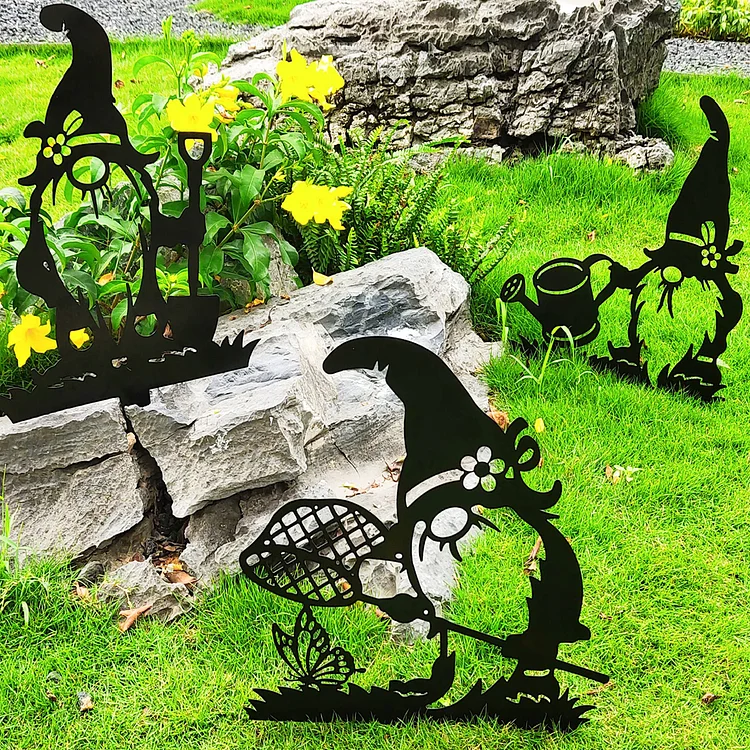 【Surprise gift for family】gnome garden decor is suitable for spreading the spirit of hard-working sowing. It is a very interesting garden decor for the outside. It can bring more joy and good luck to your family. They are suitable as a gift for any dwarf lovers!.
【Unique Design Style】Garden Gnome Statues is a hollow carving design with a pure black template, which combines with the light and shadow of the garden background to show the cute gnome shape. Whether they are displayed together or separately, they will attract people's attention.
【Wide application range】Funny Garden Gnomes ItIt will add more charm to your spring. You can put it in the garden, on the grass, by the fence, and in the yard.
【Made of durable materials】 Garden Gnome is made of high-quality metal. Black antirust paint can protect gnome decoration for a longer time.
【What You Get】Gnome decoration set of 3, Watering gnomes, Butterfly catcher gnomes, and Hole Digging Gnome, and the fun and companionship he brings you.