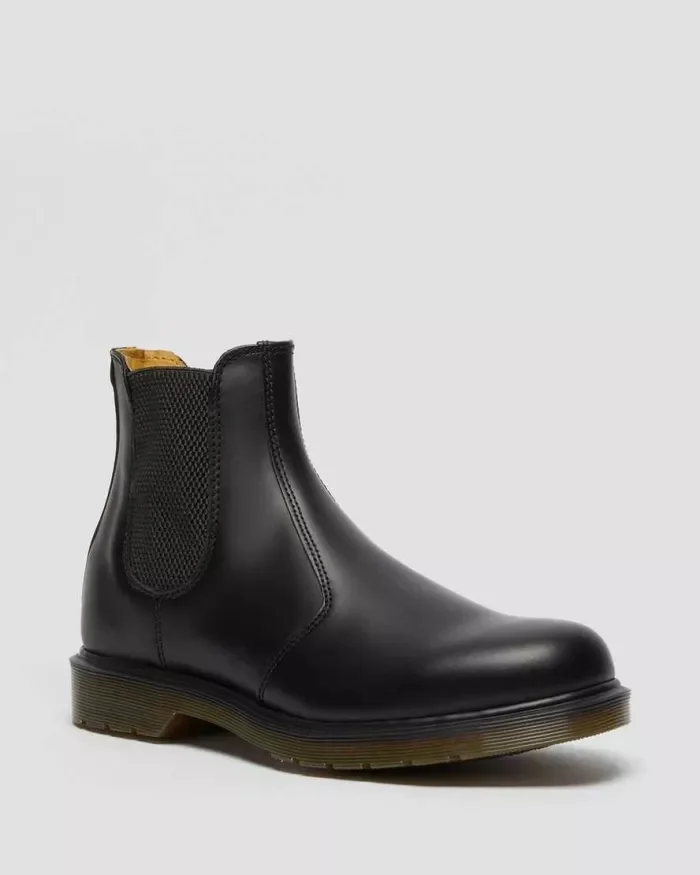 Product Description
While the first 2976 Chelsea boot was produced in the early '70s, the original style has Victorian origins. Farmers loved the sure fit and easy-on, easy-off elastic ankle gusset — kickass style was just an unexpected side effect. These days, the 2976 Chelsea boot is a slick, uncompromisingly fashion-forward look for both sexes.


Pull-on style, with elastic gussets
Part of our 'Lost Archives' collection, this boot is made with the classic Smooth leather, a lightly textured, highly durable leather with a soft sheen
Serves up all the signature Doc's DNA, like our iconic stitching, grooved sides and scripted heel-loops
Built on top of our rebelliously comfortable air-cushioned sole
Material
Durable and famously stiff to start, our Smooth Leather can be polished to a dapper shine or artfully scuffed-up depending on your preference. Restores and rejuvenates with no polish or shine: our Wonder Balsam is formulated to keep leather strong and supple, and ensure your boots last even longer.
Care Instructions
Clean footwear using a damp cloth and allow to dry, then apply Wonder Balsam. Allow to dry, then buff vigorously to desired shine using clean shoe brush.Wonder Balsam is designed to bring well-worn footwear back to its best. Our balsam wax nourishes leather — keeps it supple, strong and smooth. Used regularly, it will prolong the life of your footwear.